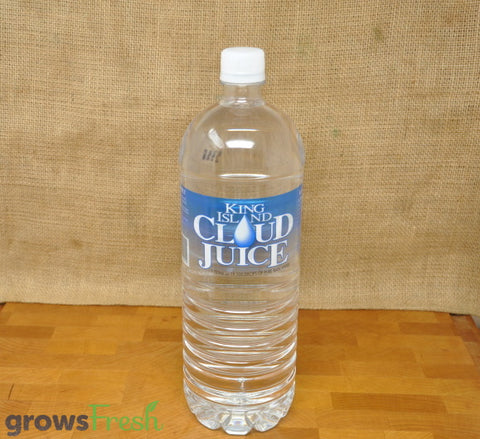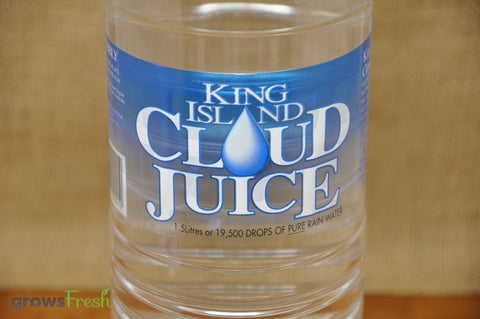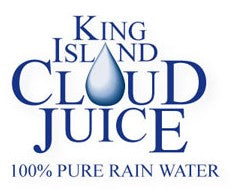 King Island Cloud Juice
King Island Cloud Juice - 1500ml Bottle - Australian
Supremely Pure Rainwater - Pristine rainwater sourced from King Island, between Australia and Antartica. 
It is very soft and described as 'like velvet' by fine water reviewers. You will notice a difference as soon as you taste it.
Pure rain water which means it has no 'micro-plastics' that can be found in most bottled water these days. Ideal for baby formula mixing.
Collected after fresh rain from the cleanest air on the planet on King Island, Tasmania, Australia as measured continiously by the CSIRO.
Portion: Single 1500ml PET Bottles, or a case ( 12 x 1500ml Bottles)
Serve slightly chilled.
Bottled at source on King Island.
For those who are looking for a high quality pure water, for adding to baby formula, or used in bread making it is delightful. A key comment we have received on Cloud Juice is that it tastes like water, nothing else, no lingering taste, or sharp chemical taste - and yes it will have no taste it is pure and its Ph is neutral (7.3).
Cloud Juice is available exclusively through growsFresh.
It has been described as super soft, and velvety and for those who grew up with rainwater tanks it will bring back those memories. 
Chosen and served at El Bulli restaurant in Spain (for the 5 years voted No.1 Restaurant in the World),

Previously sold at Four Seasons & Mandarin Oriental Hotels. Cloud Juice is  a Member of the Fine Water Society.
For more information please visit:   www.cloudjuice.com.au
- Pristine pure rain water
- Ready to drink
- BPA Free
- Refillable
- Sustainable
- Perferred Water of the the World's No.1 Resturant 'El Bulli' Spain for 5 years (2002 to 2009)
For drinking or cooking, it is also excellent is making your own sourdough breads.

1.5 litre PET bottles

One case contains 12 bottles
Mineralty: Super Low
TDS: 7 mg/l