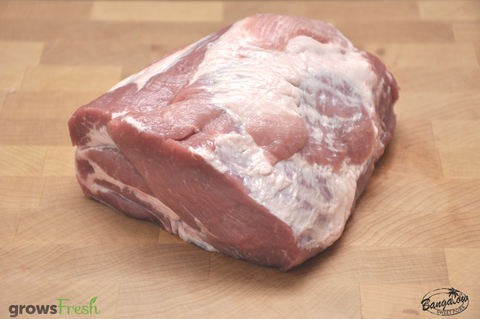 Bangalow
Bangalow Pork - Rib Eye - Roast - Rind Off - Fresh - Australian
Premium fresh Rib Eye roast without skin, a range of sizes available from 500g -1500g. 
Bangalow Sweet Pork is 

supplied by small Australian Family Farms.

Their simple aim is to produce the best quality & best tasting Pork in Australia.

Ribeye is from the end of the loin cut - the tissue along the top of the rib cage of the pig.
Key Features
✔ Unique flavour
✔ Antibiotic Free
✔ Multi-Award Winning
✔
Winner of Best Meat of any Category at Vogue Produce Awards.
Freshly vacuum packed with chilled fridge shelf life - 5 days