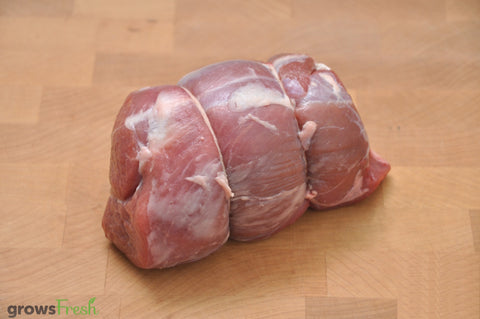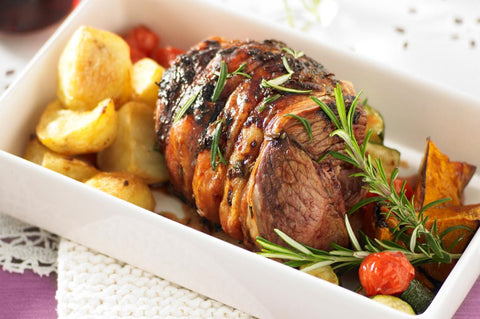 growsFresh
Lamb - Leg Mini Roast - Grass Fed - Chilled - Australian
Beautiful fresh pure grass fed lamb leg mini roast, enough for two or a single hungry person. Made fresh here by our team for your order, premium trimmed for superior eating experience.
Pure grass fed lamb, super soft & tender with a mild clean crisp taste that only grass fed lamb can provide. High in Omega's and nutrient dense protein.
Australia's finest lamb, pure grass fed, sourced directly from farmers across the key southern lamb growing areas of Australia, southern Victoria, Tasmania, South Australia, and the Margaret River region of Western Australia. 
Gently roast, after generous seasoning, or use your favourite marinade (you may include some garlic & rosemary) and leave in the fridge for 24 hours before bringing to room temperature for entry into your oven or BBQ.
.
We now have the opportunity to source Australia's finest quality pure grass fed  lamb from farmers across Victoria, South Australia and the Margaret River region of Western Australia. Only the highest quality and Meat Standards Australia (MSA graded) product is sourced from the farmers.