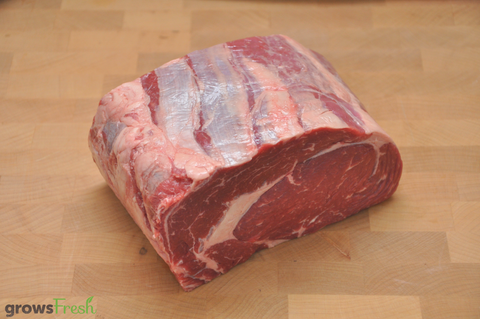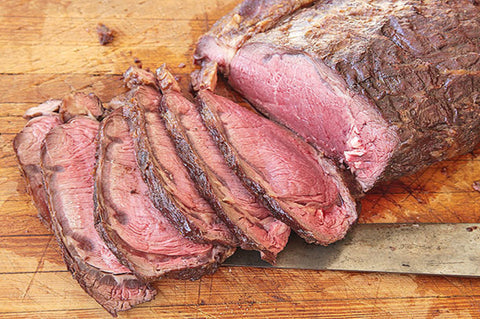 growsFresh
growsFresh - Beef - Rib Eye (Scotch Fillet) - Roast - Grass Fed - Australian
Australia's finest Black Angus Beef Rib Eye Roast - pure grass fed & YG Grade - a delicious eating experience. 
.
Our Rib Eye Roast is generous in its marbling, even for grass fed beef, and makes for a delicious moist and tender roast. Pure grass fed beef has also been shown to have higher nutrients and minerals, including Omega 3's.
.
Always grab a bit extra so you have some leftovers for sandwiches or wraps the following day.
Australia is producing some of the worlds finest pure grass-fed beef, we are now able to work with those who are focusing on sustainable, non-GMO, no hormones, and no antibiotics farming methods.
Rib Eye is cut from the upper rib cage area of the animal. It is a premium cut, tender, full of flavour coming from its high marbling. It is one of the most popular meat cuts.
Key Features:
✔ Free Range
✔ Sustainable
✔ Grass-Fed
✔ No Antibiotics
✔ No Hormones (HGP's)
✔ No GMO's
Freshly vacuum packed with chilled fridge shelf life - 5 days