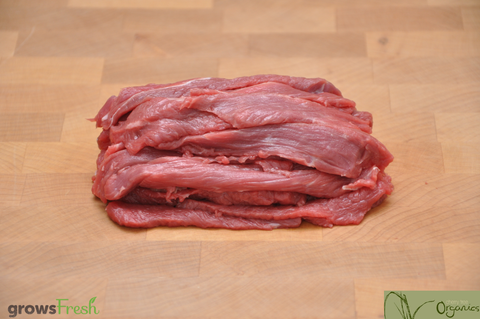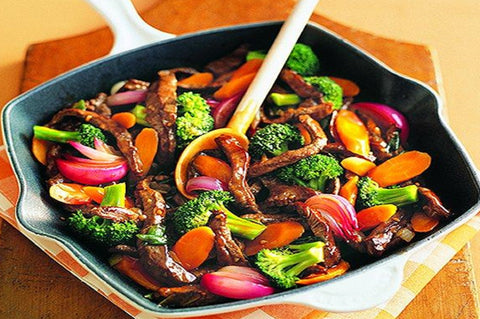 Cherry Tree Organics
Cherry Tree - Organic Beef - Fresh Rump Strips - Grass Fed - Australian
Black Angus Certified Organic beef from Cherry Tree Downs in Victoria Australia. Fresh pure grass fed rump strips, they are lean and soft and ideal for your next stir fry. A light cooking is all that is needed to enjoy a clean crisp pure grass fed taste.
Cherry Tree Beef is now considered some of the finest Beef in the World, and the only Certified Organic Black Angus pure grass fed beef on the market. Velvet soft & nutrient dense.
Rump is typically leaner than other premium cuts like, Rib Eye or Striploin/Sirloin, but the unique thing with Shane's beef is that it is velvety soft and pure grass fed, so comes with a nice clean taste, so this a gorgeous eating experience.
Portion size: 250g & 500g
Mix in some mash veggies for the little ones they may not even notice.
Cherry Tree Organics beef is:

Certified USDA Organic
Australian Certified Organic: Southern Cross No. 20119
Rump

is cut from the hindquarter and is a boneless piece of beef that covers the hip bone of the animal. An extremely versatile cut it can be roasted, pan-fried, barbecued, stir-fried or slow-cooked in a braise or casserole. It is a great full flavoured piece of beef.
✔ Free Range
✔ Sustainable
✔ Grass Fed
✔ No Antibiotics
✔ No Hormones (HGP's)
✔ No GMO's
Freshly vacuum packed with chilled fridge shelf life - 5 days