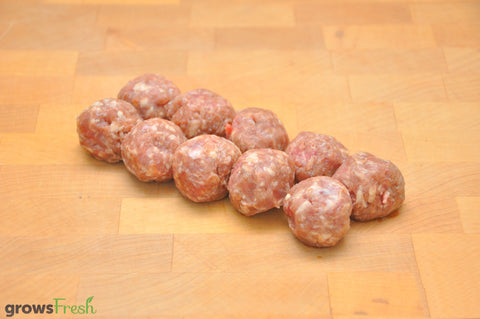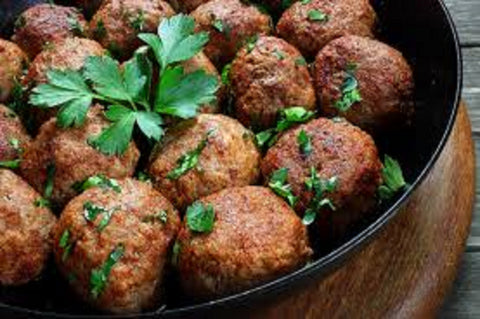 growsFresh
Lamb - Premium Mince Bites - Grass Fed - Frozen - Australian
Pure grass fed premium lamb mince bites - lean. Made from the lamb leg, no additives or fillers and gluten free.
Pure grass fed lamb, super soft & tender with a mild clean crisp taste that only grass fed lamb can provide. High in Omega's and nutrient dense protein.
Australia's finest lamb, pure grass fed, sourced directly from farmers across the key southern lamb growing areas of Australia, southern Victoria, Tasmania, South Australia, and the Margaret River region of Western Australia. 
This lamb mince is made using lamb legs and less than 25% fat. It tender, mild tasting, and delicious lamb.
Our lamb mince is made fresh each day here by our Master Butcher.
Ideal for for the little ones, the ball bites can be gently cooked in the pan, or simmered in a mild tomato sauce with some herbs.
✔ Free Range
✔ Sustainable
✔ Grass Fed
✔ No Antibiotics
✔ No Hormones (HGP's)
✔ No GMO's
✔ Premium trimmed
10 pieces x 20 grams each
Defrost in fridge overnight before use
Can be stored up to 6 months in freezer