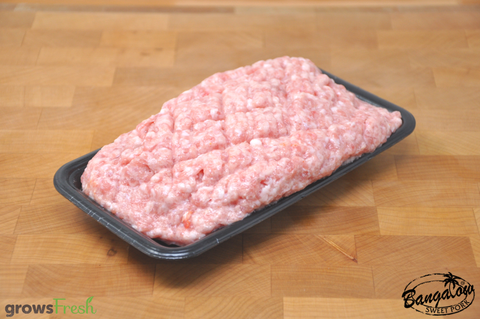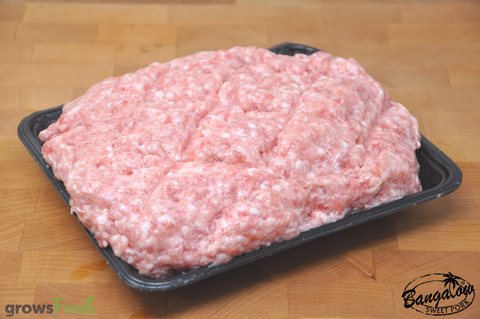 Bangalow
Bangalow Pork - Premium Pork Sausage Meat - Plain - Frozen - Australian
Our Butchers famous Pork Sausages, now available for you to use as you like.
Made fresh to order using premium Pork from Bangalow Pork and then frozen down by us each week.
Perfect for those wishing to do home-cooking and baking recipes requiring sausage meat, sausage as sausage rolls and pies, or pork burgers.
Portion size: 500g frozen packs
Traditional plain pork sausage meat made using our own seasoning.
Australian Premium Pork

 - currently Australia's highest rated pork from Bangalow Pork.
✔ Unique flavour
✔ Antibiotic Free
Available in packs of 500g 
Gluten Free
Defrost in the fridge overnight