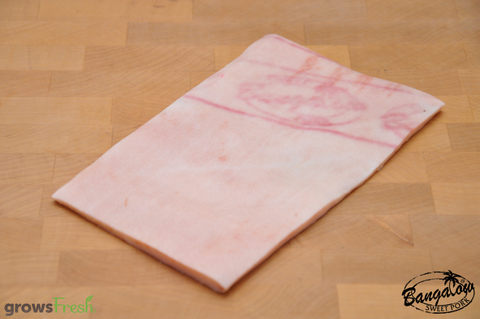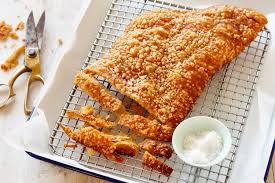 growsFresh
Bangalow Pork - Skin - Frozen - Australian
Bangalow Pork Skin - Frozen - crackling just ready to be cooked...already trimmed and cleaned.
Portion size: various
Easy crackling recipe is to dry off the skin, scrore, add salt and little oil. Put in the oven for a long high heat, or under the griller for a quick scorching heat result.
Bangalow Sweet Pork is 

supplied by small Australian Family Farms.

Their simple aim is to produce the best quality & best tasting Pork in Australia.

Key Features
✔ Unique flavour
✔ Antibiotic Free
✔ Multi-Award Winning
✔
Winner of Best Meat of any Category at Vogue Produce Awards.
Frozen shelf life: 6 months