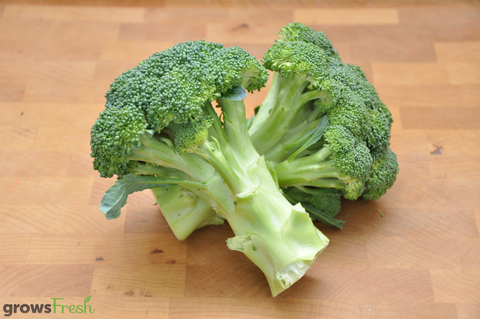 Mt Whitestone farms - Australia
Organic Broccoli - Fresh Piece - Australian
Fresh Certified Biodynamic Organic - and arguably some of the finest broccoli grown on the planet. Super high in nutrients being biodynamic.
Portion: Minimum weight various available
Biodynamic certified means it is premium organic produce which carries significantly higher nutrients through very rich soil.
This lovely fresh broccoli is produced by Mt Whitestone Farms, Grantham Australia. Gary and Kathy Harm (the dedicated owners of Mt Whitestone Farms) ably assisted by our son, James, his wife, Ashleigh, and their children.
Mt Whitestone Farms believe that the passionate efforts put into the farm by our family makes our produce extra special.
They also believe that the use of Demeter BD methods will further their goal of leaving the land undepleted after each cropping cycle, so that future generations can continue to enjoy a sustainable farming environment.
www.mtwhitestonefarms.com.au
Storing your amazing broccoli:
Refrigeration is essential. Keep broccoli in the bottom of your fridge.  It is cooled super fast on the farm, and packed in ice to travel, which ensure's it's freshness. As with carrots it's a good idea to restrict the air flow around the broccoli.  As it's basically a flower it even helps to pop the stem into a small container of water.
Broccoli is one of the few vegetables that freezes really well, providing you blanch it in boiling hot water for a couple of minutes first to deactivate its ripening enzymes first. Otherwise it will sit in your freezer for months, slowly and silently ripening, losing all of its rich colour, flavour and nutrients. Remember to have a bowl of ice-cold water standing by to dunk your broccoli into after blanching to stop the cooking process. Drain thoroughly, and then seal in an airtight freezer bag with the air squeezed out. It should last a full year.
Australian Certified Organic. Certificate no. 12063
Storage recommendation: As our organic fruit and vegetables are natural and not treated with any preserving agent, we recommend that that they are kept in the fridge or cool temperatures to slow down any ripening if not being eaten once received.