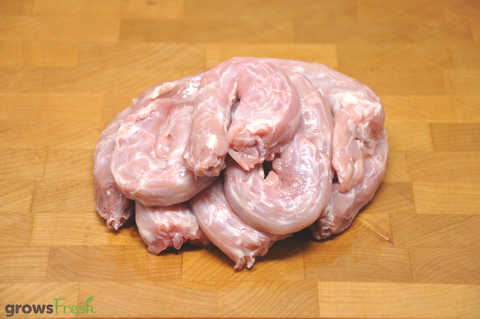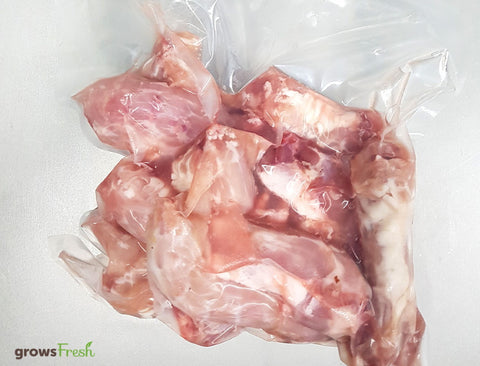 Baiada
Chicken Necks - Bone in - Australian
Premium Australian Chicken Necks - Frozen.
Ideal raw carnivore diet items for you furry friends.
Portion size: Minimum 500g per pack
From Australian Chickens raised in South Australia, they are hormone and steroid free. 
Our all-natural, Australian chicken necks provide a chew and crunch your dog will love! With an approximate 65% meat and 35% bone ratio, these necks are ideal for dogs of any breed or size and can be served as a complete diet with the addition of organ meat. Available in a 5 lb vacuum-sealed bag.
They are loaded with healthy calcium, our chicken necks help keep your dog's teeth and bones, while chondroitin, glucosamine, and omega-3 help improve joint function and reduce inflammation. These meaty bones are the perfect anytime chew.
100% Chicken meat, fat and bone.