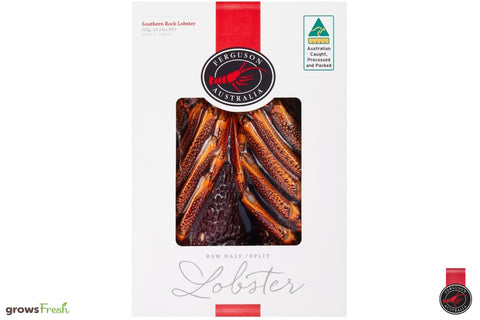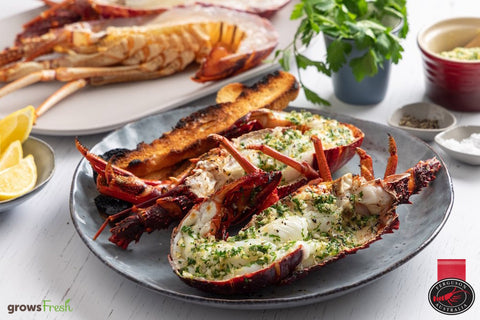 Ferguson Australia
Ferguson Australia - Southern Rock Lobster - Wild - Raw - Split Cut - Snap Frozen - Australian
The Southern Rock Lobster (Jasus edwardsii) is wild caught from the Southern Ocean, off the coast of South Australia.
Also known as Southern Rock Crayfish, they are recognised across the world as some of the finest crayfish on the planet.
It has a superb taste and texture due to the nutrient-rich, cold, pristine waters of the Southern Ocean. The slow-growing lobster species has a sweet, delicate but firm white flesh, which makes it perfect for any celebration.
100% WILD CAUGHT, PROCESSED & PACKAGED IN AUSTRALIA
Pack size: approximately 520g Whole Lobster per pack.
✔ Wild Caught
✔ Sustainably Harvested
Defrost in fridge overnight before use
Learn more about Ferguson Australia - A family run business specialising in only Wild Sustainable Australian Seafood. www.fergusonaustralia.com