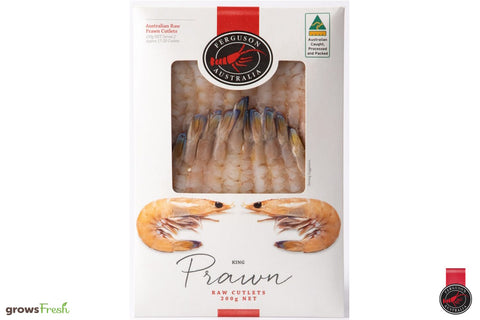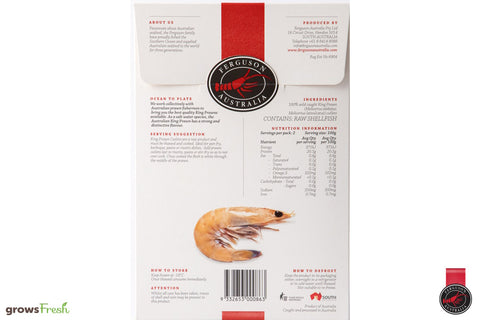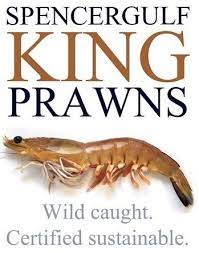 Ferguson Australia
Ferguson Australia - Spencer Gulf King Prawns - Wild - Fillets - Snap Frozen - Australian
Australian Spencer Gulf - King Prawns from the pristine Southern Ocean - beautiful clean crisp flavour and tender flesh.
Ferguson's Australia have removed the Heads and the Tail Shell, leaving just the tail meat and Blue tail ends. Often referred as 'cutlet' we have call them fillets. All the hard preparation work has been done, simply defrost these high quality prawns fillets in the fridge over night before using them in your favourite recipes = convenience without losing quality.
Recognised throughout the world as the premium King Prawns (Melicertus latisulcatus) are wild caught in the Spencer Gulf, South Australia.
100% WILD CAUGHT, PROCESSED & PACKAGED IN AUSTRALIA
Pack size: 200g
✔ Wild Caught
✔ Sustainably Harvested
Defrost in fridge overnight before use
Learn more about Ferguson Australia - A family run business specialising in only Wild Sustainable Australian Seafood. www.fergusonaustralia.com
Our favourite garlic king prawn recipe:
Ingredients
1/2 cup olive oil
4 garlic cloves, chopped
1 teaspoon chilli flakes
1 1/2 teaspoons sweet paprika
1.5kg medium green king prawns, peeled, deveined, tails intact
2 whole spring onions – chopped with mostly the white to greener parts
crusty bread, to serve or add to a steaming bowl of freshly cooked brown rice
Cooking method:
Step 1
Combine oil, garlic, chilli and paprika in a large saucepan. Heat over medium heat for 3 minutes or until oil becomes aromatic. Increase heat to high.
Step 2
Add prawns. Cook, stirring, for 3 to 4 minutes or until prawns begin to turn red and are cooked through. Remove from heat. Toss through parsley. Spoon prawn mixture into bowls. Serve with crusty bread or service on top of a bowl of rice.