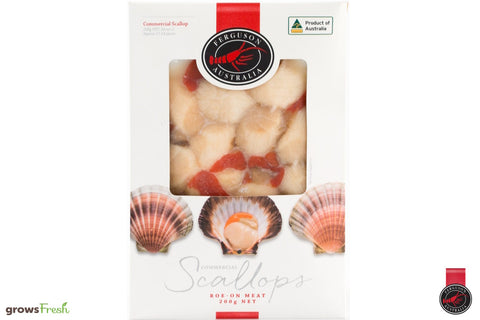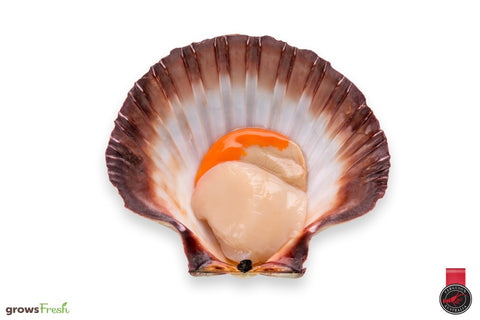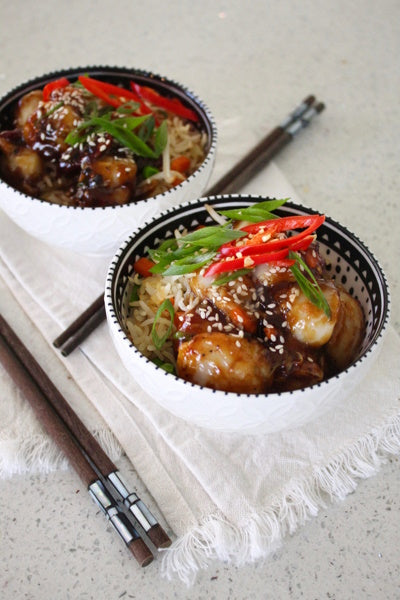 Ferguson Australia
Ferguson Australia - Tasmanian Scallop - Wild - Snap Frozen - Australian
Tasmanian Commercial Scallops (Pecten fumatus) are strong and rich in flavour with a medium–firm texture. They are popular grilled or barbecued. Scallop Meat can also be perfect for barbecuing, poaching, braising and baking.

Frozen Scallops, Roe On, No Shell.
These delicious Scallop's are packed fresh into retail 200g packs. The product is frozen fresh, to maintain the quality of the same day caught freshness.
Checkout Ferguson's own Sichuan Scallop Stir Fry recipe.
Pack size: 200g

✔ Wild Caught
✔ Sustainably Harvested
Defrost in fridge overnight before use
Average fillet 60-70 grams
12-14 Scallops per 200g pack
Learn more about Ferguson Australia - A family run business specialising in only Wild Sustainable Australian Seafood. www.fergusonaustralia.com