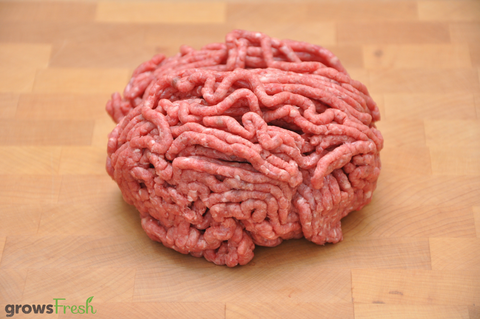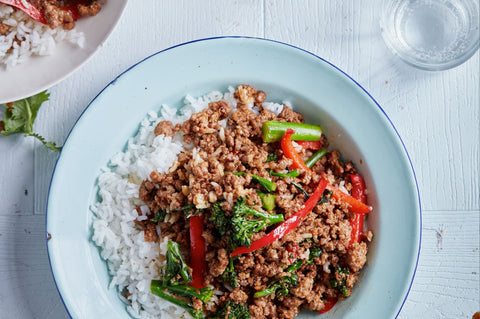 growsFresh
growsFresh - Beef - Premium Mince - Fresh - Grass Fed - Australian
Australian Black Angus pure grass fed Beef (YG Grade - the highest). 
.
Freshly made for your order.
.
The fat in this mince is pure grass fed beef fat now becoming more popular as people look back to have 'healthy fats' back into their diets. Pure grass fed beef includes Omega 3's. Popular with Paleo and Keta based diet plans.
Portion size: 250g or 500g
.
Made using the highest grade pure grass fed British breed beef (including Black Angus) from Australia's finest farmers in high rainfall areas. Now sourcing from the highest grade beef from Gippsland Region Victoria, King Island, & Margaret River WA.
It is ideal for use in pasta dishes, homemade burgers and kebabs.
You receive the highest quality Australian grass fed beef which is Meat Standards Australia (MSA) graded. 
MSA graded means it has passed strict quality grading analysis standard set by Australia's meat governing body to ensure you receive the highest quality product every time. 
Key Features
✔ Free Range
✔ Sustainable
✔ Grass Fed
✔ No Antibiotics
✔ No Hormones (HGP's)
✔ No GMO's
Chilled fridge shelf life - 5 days