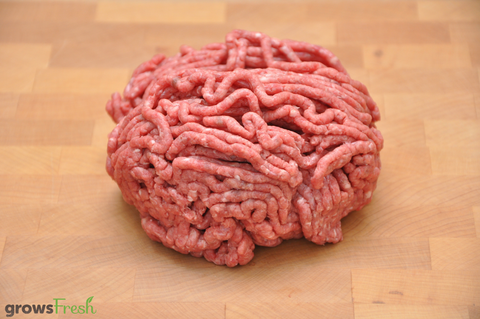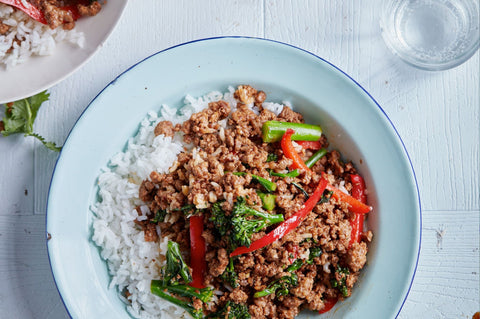 growsFresh
growsFresh - Beef - Premium Mince - Grass Fed - Frozen - Australian
Premium Australian pure grass fed Beef mince - Frozen.
.
Made from YG/YP grade beef, the youngest, to produce a super soft and clean tasting beef mince.
.
Made fresh for your order. 
The fat this mince is pure lush organic grass fed beef fat now becoming more popular as people look back to have 'healthy fats' back into their diets. Pure grass fed beef includes Omega 3's, only available in pure grass fed beef. Popular with Paleo and Keta based diet plans.
.
Portion sizes: : 100g, 250g, and 500g
.
Made using the highest grade pure grass fed British breed beef (Including Black Angus) from Australia's finest farmers in high rainfall areas. Now sourcing from the highest grade beef from Gippsland Region Victoria, King Island, & Margaret River WA.
Australia is producing some of the worlds finest pure grass fed beef, we are now able to work with those who are focusing on sustainable, non-GMO, no hormones, and no antibiotics farming methods.
✔ Free Range
✔ Sustainable
✔ Grass Fed
✔ No Antibiotics
✔ No Hormones (HGP's)
✔ No GMO's
Defrost in fridge overnight before use
Can be stored up to 6 months in freezer