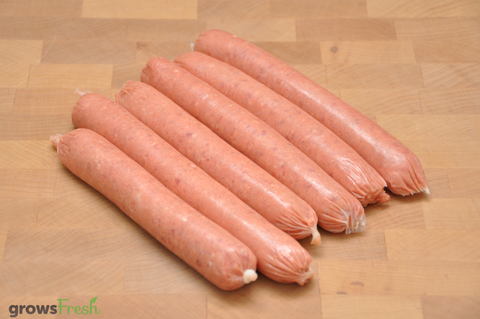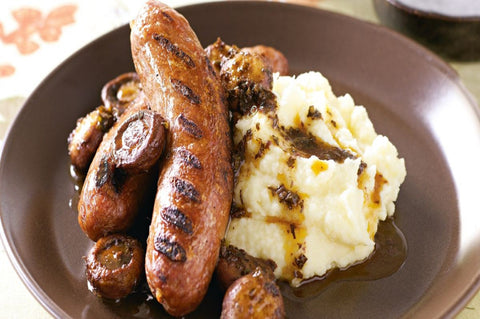 growsFresh
growsFresh - Beef - Fresh Sausages - Plain - Grass Fed - Australian
Australian Grass Fed Black Angus Beef sausage
- the family staple, also know as Banger, or a Snag.
All of our ingredients are sourced fresh from Australia, and made here at growsFresh.
Fresh pure grass fed beef and our own seasoning, no fillers or breadcrumbs, and gluten free.
Ideal for a gentle fry in a pan, on the grill or BBQ. Serve them on their own, or wrap them in fresh bread, or a hotdog bun with a drizzle of your favourite sauce.
Made using the highest grade pure grass fed British breed beef (Including Black Angus) from Australia's finest farmers in high rainfall areas. Now sourcing from the highest grade beef from Gippsland Region Victoria, Tasmania (including King Island), & Margaret River WA.
Australia is producing some of the worlds finest pure grass fed beef, we are now able to work with those who are focusing on sustainable, non-GMO, no hormones, and no antibiotics farming methods.
All beef has reached reached as a minimum, Australia's MSA Standard (Meat Standards Australia), which assures consistency of product quality.
✔ Free Range
✔ Sustainable
✔ Grass Fed
✔ No Antibiotics
✔ No Hormones (HGP's)
✔ No GMO's
Freshly wrapped in

 

bio-degradable brown

 

paper, please transfer to a reusable container for storage
Chilled fridge shelf life - 5 days
Approx 6 sausages