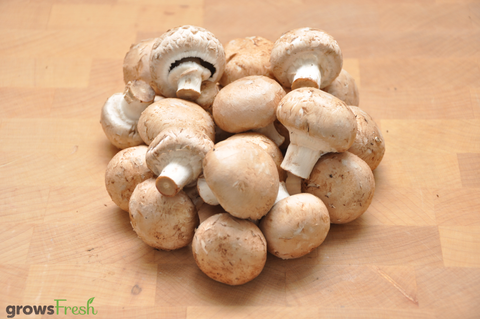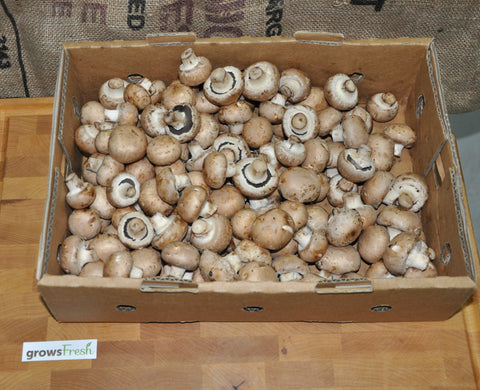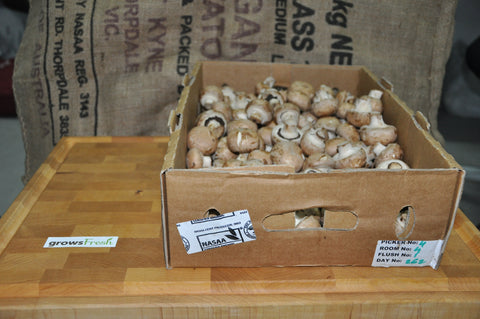 The Organic Mushroom Farm
Organic Mushrooms - Swiss Brown - Australian
Certified Organic Swiss Brown Mushrooms from Australia. 
The baby of the Portabello family, Swiss Browns are button mushrooms with a bolder, more robust taste. They can be eaten raw, and will add a stronger mushroom flavour and beautiful rustic colour to cooked dishes. Firmer and more dense than White Buttons, Swiss Browns have slightly less moisture content and hold their shape better when cooked. This makes them ideal for kebabs and perfect for risottos, stir fries, sauces and stews.
Sizing: small to medium in size at the moment.
Swiss Browns are the baby of the Portabello mushroom family, they are a brown button mushroom that has a bold, robust flavour. They can be eaten raw, but also add a stronger mushroom flavour to cooked dishes.
Farmers: The Organic Mushroom Farm, Lockwood Victoria Australia
Australain Certified Organic: Certificate No.: 3863
Storage recommendation: As our organic fruit and vegetables are natural and not treated with any preserving agent, we recommend that that they are kept in the fridge or cool temperatures to slow down any ripening if not being eaten once received.