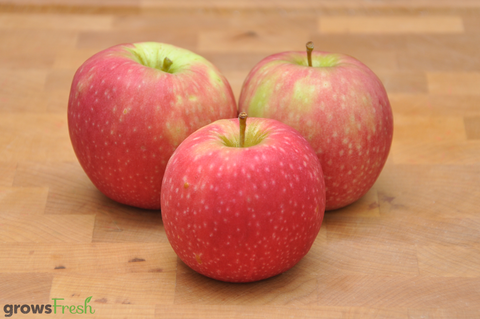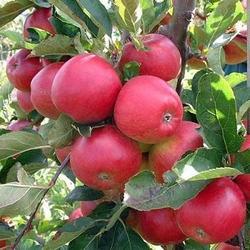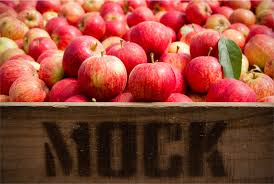 Mock Red Hill farm - Australia
Organic Apples - Red - Australian
Australian Certified Biodynamic Organic Apples - Red 
This week's apples: Pink Lady
The quality this week of our apples is stunning, seriously amazing flavour and crispness. They may have some ugly 'organic' blemishes on the skin but cut them open and try them, very delicious.
As it has been said 'an apple a day keeps the doctor away', well these being certified biodynamic deliver the highest nutritional value and flavour available. And the funny thing is you can actually taste it.. an amazing flavour, all those super good minerals and nutrients. Try to always eat all of the skin, that's where most of the goodness resides..
Various minimum bag weights available.
In 1895, the Mock family planted their first orchard just outside Melbourne. Five generations later, they continue to grow apples in the picturesque hinterland of Red Hill, Victoria. The Mock family became pioneers within the Bio-Dynamic movement in Australia when their orchard was first certified in 1974. Today the family continues to nurture and nourish the same certified orchard, creating a unique range of bio-dynamic products. 
Farmers: Mock Red Hill, located in the Hinterland of the Mornington Peninsula
Australian Certified Organic: Demeter (Bio-dynamic certification)
Storage recommendation: As our organic fruit and vegetables are natural and not treated with any preserving agent, we recommend that that they are kept in the fridge or cool temperatures to slow down any ripening if not being eaten once received.