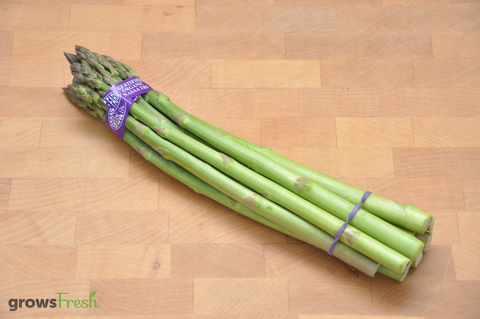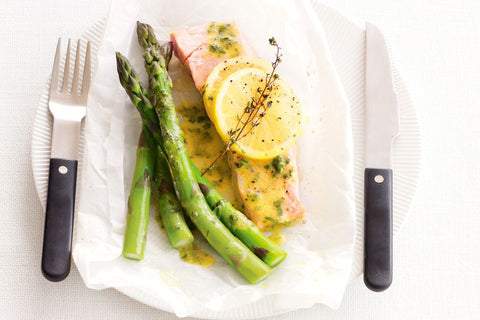 Deep Creek Organics
Organic Asparagus - Australian
New seasonal fresh Certified Organic Asparagus spears.
In addition to being nutritious, asparagus is delicious and easy to incorporate into your diet. It can be cooked in a variety of ways, including boiling, grilling, steaming, roasting and sautéing. You can also purchase canned asparagus, which is precooked and ready to eat.
Asparagus can be used in a number of dishes like salads, stir-fries, frittatas, omelets and pastas, and it makes an excellent side dish.
Portion: single bunch minimum 200g 
Farmers: Frank and Donna Bombaci -Deep Creek Organics - Dalmore Victoria
The farm is fully certified organic under the OGA certified operation and we trade under the name of Deep Creek Organics Dalmore - certification number 1298.
You cannot beat freshly harvested bio-dynamic asparagus grown in the beautiful rich black peat soil of Dalmore-Koo Wee Rup region Victoria Australia - absolutely gorgeous!!
Storage: chilled in the fridge, try and stand the bunch upright sitting in a shallow tray of fresh water and they should be OK for up to 7 days.
Basic cooking: these are new season fresh, so we suggest all they need is some butter in a pan and saute for a few minutes on low and remove as they start to soften and let settle (they will continue to cook till they cool). They should be still be firm as you cut into them.
Checkout this amazing asparagus with baked salmon recipe: www.delicious.com.au/recipes/baked-salmon-lemon-thyme-asparagus/bad874c9-26e6-47b9-a5ab-76de77204cf0
Storage recommendation: As our organic fruit and vegetables are natural and not treated with any preserving agent, we recommend that that they are kept in the fridge or cool temperatures to slow down any ripening if not being eaten once received.