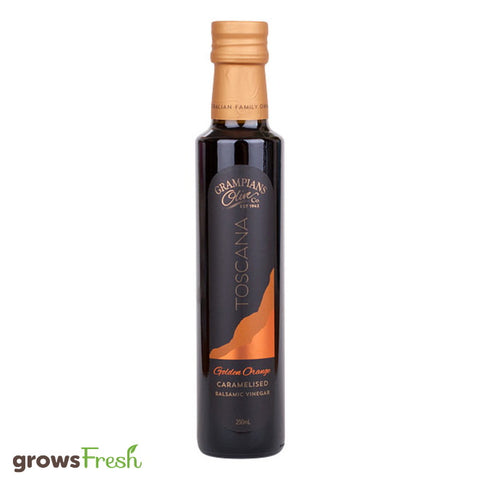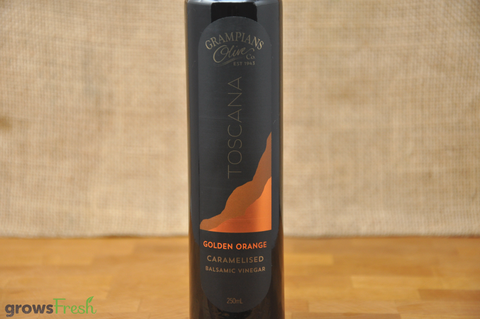 Cherry Tree Organics
Grampians - Balsamic Vinegar - Organic - "Golden Orange" Caramelised - Australian
$99.99
$156.55
you save $56.56
Grampians and Australian Local Chef Peter Nicholson have combined to produced a Balsamic Vinegar with "deep caramel, balsamic, and orange citrus flavours". 
Grampians is renowned in Australia for its premium quality organic EVOO.
Estate-bottled and specially crafted to harmonise with the flavour profile of our premium olive oils, this vinegar has "deep caramel and balsamic flavours with orange citrus. The gentle acidity is balanced with fruit sugar and some spice complexity" (Peter Nicholson, Chef). Combine with Cold Pressed Extra Virgin Olive Oil for a sensational salad dressing, add in our new range of Amore Cheeses to finish off that perfect cheese plate.


Gluten Free
Ingredients: Australian oranges, golden syrup, balsamic vinegar, cloves, peppercorns, natural thickener (xanthan gum), potassium sorbate.