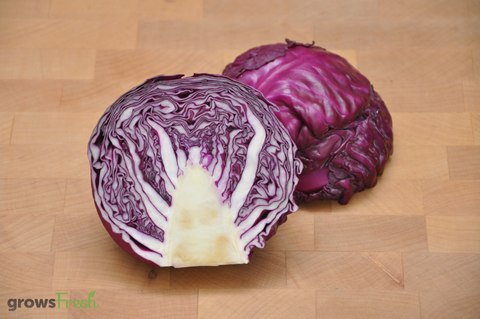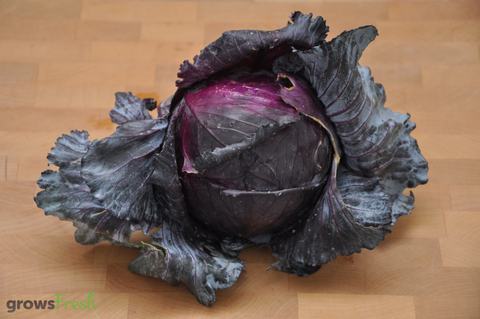 Mt Whitestone DA
Organic Cabbage - Red - Australian
Fresh Certified Organic Red Whole Cabbage 
Various sizes available.
Our red cabbages are bursting with red/purple colour, fresh and crisp being certified organic they are free of chemicals and preservatives. Typically the red purple colour found in fruits and vegetables gives an indication that they are a powerful health food, typically higher in nutritional value per mouthful and this is also the case here.
Red Cabbage vs. Green Cabbage. While both red and green cabbage are good for you, red cabbage packs a more powerful nutritional profile. ... In fact, red cabbage has more vitamin C than oranges, believe it or not. Red and green cabbage are two different cabbage varieties, but they have a similar flavor.
Farmers: Mt Whitestone DA
Storage recommendation: As our organic fruit and vegetables are natural and not treated with any preserving agent, we recommend that that they are kept in the fridge or cool temperatures to slow down any ripening if not being eaten once received.