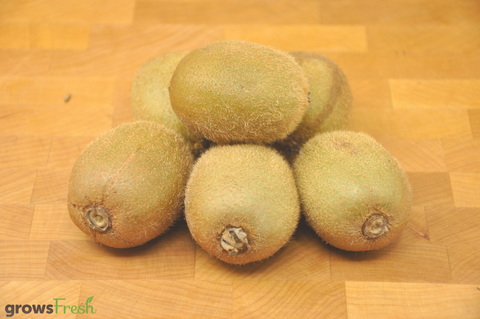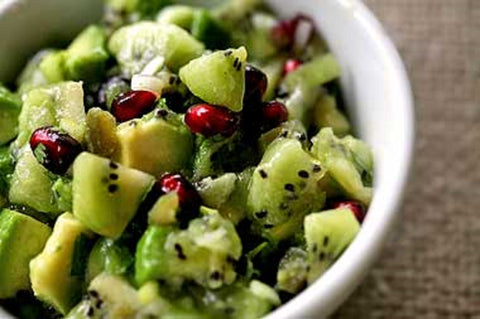 Lesuti Organic Farm
Organic Kiwi Fruit - Australia
Certified Organic Kiwi Fruit - fresh new season.
Firm, and with a mild complex sweetness. it is also OK to eat the skins, full of organic nutrients & chemical free. The flesh is the highest fruit with Vitamin C.

Portions: various weights are available
Farmers: Lesuti Organic Farm, Kancoona, Victoria
Australian Certified Organic: NASAA certified.
This unassuming fruit on the outside is a nutrition powerhouse on the inside delivering a myriad of vitamins, minerals energy giving carbohydrate, dietary fibre and a variety of other phytonutrients that act as antioxidants helping to keep us in good health. Kiwifruit is relatively low in kilojoules, has a low glycemic index and also contains enzymes which help digestion. Besides all of that, this gorgeous green Kiwi tastes delicious and it's one of those foods that you can feel healthy simply by eating it!
Kiwi fruit is the top producer of Vitamin C 
Storage recommendation: As our organic fruit and vegetables are natural and not treated with any preserving agent, we recommend that that they are kept in the fridge or cool temperatures to slow down any ripening if not being eaten once received.