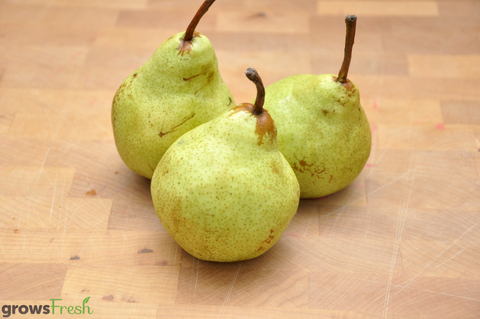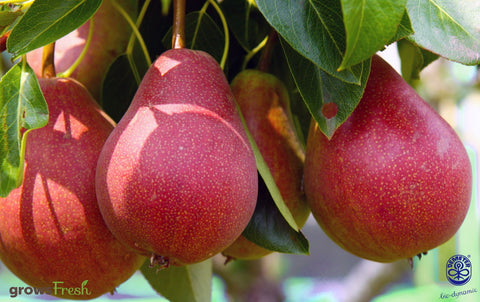 Greenwood Organic Orchards
Organic Pears - Australian
Greenwood Orchards produce delicious Biodynamic Organic Pears, arguably the finest available in  Australia.
Variety: Packham
Portions: various minimum size weight ranges
Greenwood Orchards is located at Merrigum in the Goulburn Valley, about 170 km north of Melbourne. Henry Greenwood first established the orchard in 1906.  During this time orchardists were using solely organic fertilisers such as manure.  Management of the orchard was then conceded to Henry's wife Rhoda during the 1920's.  Rhoda continued to run the orchard until her son Farrendon (Farrie) took over during the World War II.  During this time Farrie developed a fruit drying enterprise.  Organic farming methods were used, despite the increasing introduction of artificial fertilisers.
Farmers: Greenwood Orchards, Australia
Australian Certified Organic: Demeter Certified (biodynamic organic)
Storage recommendation: As our organic fruit and vegetables are natural and not treated with any preserving agent, we recommend that that they are kept in the fridge or cool temperatures to slow down any ripening if not being eaten once received.