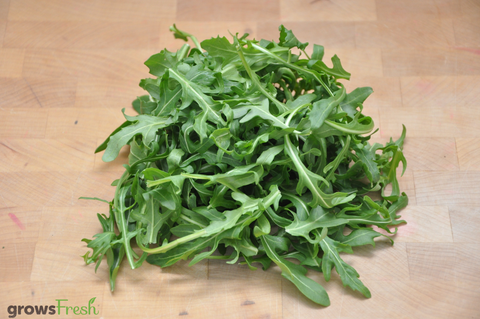 Coolibah Organics
Organic Roquette (Rocket or Arugula) - Australian
Beautiful fresh peppery organic Roquette salad leaves.
Minimum 120g packed in brown paper bags.
Wash and place the leaves straight onto your sandwiches, wraps, or into your favourite salad.
Arugula is a leafy green plant that is popularly used in salads. Arugula has a number of different names depending on what area of the world you are in. These various names include salad rocket, garden rocket, rucola, roquette, and colewort. It belongs to the genus Eruca and the family Brassicaceae. It is closely related to radish, kale, and cauliflower, and has a slightly peppery, spicy taste.
Australian Certified Organic. Certificate No.: 10974
Storage recommendation: As our organic fruit and vegetables are natural and not treated with any preserving agent, we recommend that that they are kept in the fridge or cool temperatures to slow down any ripening if not being eaten once received.