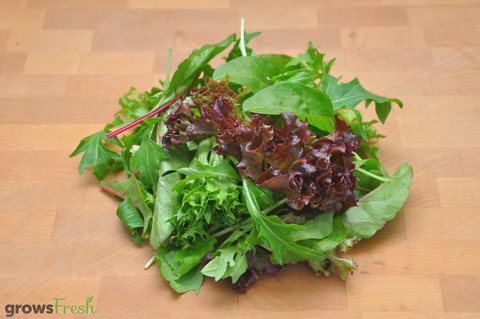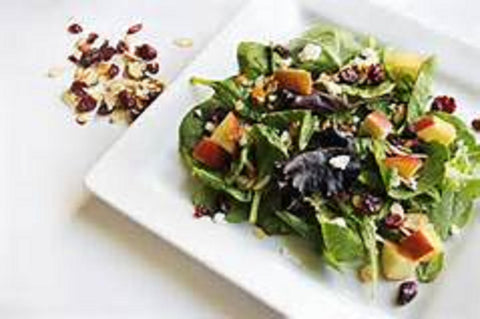 Coolibah Organics
Organic Salad Mix - Australian
Fresh certified organic salad mix leaves from Coolibah Organics. This unique colourful combination features a full range of baby salad leaves from the sweetness of cos to the savoury bite of radicchio.
Minimum weight 120g per brown paper bag.
Salad mix has become a staple of healthy eating in our modern world. The original French Mesclun, meaning "mixture", was a traditional combination of chervil, arugula (roquette), leafy lettuces and endive in equal proportions.
Coolibah Herbs has refined this product from its early development to reflect changing seasons and maintains a fresh combination of salad leaves all year round. 
For more information on the grower please visit their website: https://www.coolibahherbs.com.au/organics
Coolibah Organics aim to be the best grower of healthy, good quality produce, produced in an ecologically responsible way.
To produce the highest quality produce they rely upon the best farming practices that work with natural cycles, rather than resorting to intervention from chemical inputs
Each serve comes in its own brown paper bag, simply take out and gently rinse only a little, before serving as your plate up your salad. Each bag will do 2-3 people.Store in your own container in the fridge to keep shelf life up to five days.
Australian Certified Organic. Certificate No. 10974