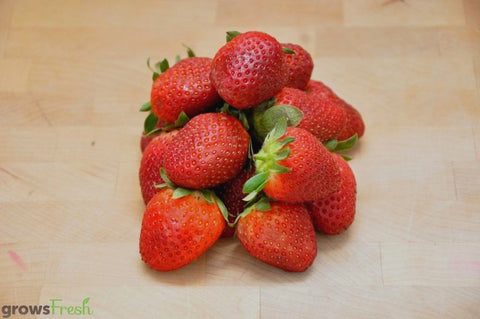 Certified Organic Strawberries
Organic Strawberries - Australian
Beautiful fresh small family farm Certified Organic Strawberries. 
The highest grade strawberries available from Australian farmers. Clean, juicy, deep red, and full fresh flavours.
Punnet size: 250g
Strawberries are considered number 1 on the Environmental Working Group (EWG) list of Dirty Dozen foods, those foods which carry the highest levels of chemicals, including pesticides, after washing in the kitchen (same as you might before consuming). EWG is a non-profit group which samples USA based farms, and generally used as a guide for fresh food items that you may wish to avoid or consider Certified Organic.
Being purely organic they have no protective coverings applied, so please keep in the coldest part of the fridge they are very sensitive to humidity. Try to plan to eat as soon as received to enjoy the most nutrients, in Hong Kong with high humidity they will naturally accumulate organic mold after several days.
Farmers: Coochin HIlls Organic Farm QLD 
Australian Certified Organic: