Robbins Island - Wagyu Beef - MB7/8+ Sirloin (Striploin) - Steak - Australian
Fresh Chilled Austalian raised Full Blood Japanese Wagyu MB7/8+
Sirloin (Striploin) Steaks.
An exceptional eating experience and clean pure beef taste. Very high marbling hitting a hot grill produces a caramalised super soft beef experience.
Some of Australia's finest Japanese Wagyu beef raised in the pristine environment of Robbins island Tasmania.
Robbins Island Wagyu is some the worlds finest pure blood Wagyu, what makes it even more special is its 100% Grass (Pasture) raised and free from Growth Hormones, Anotibiotics, and no GMO's.
Fourth generation cattle farmers John, Keith and Chauncey Hammond have been breeding full blood Wagyu on Robbins Island since the early 1990's.  They have isolated a pure blood Wagyu herd on the Island and developed it out within the most pristine & natural environment for the animals. Producing what is considered some of the finest Wagyu beef available in the world. It is underpinned by Meat Standards Australia (MLA's) meat grading system which means you receive consistent quality every time.
Robbins Island Wagyu is produced from Tullblood Wagyu genetics, considered some of the highest grade genetics for the purebred Wagyu breed.
Robbins Island is situated on the North Western tip of Tasmania also enjoys the Worlds Cleanest Air (CSIRO measured daily). The prized cattle are grazed naturally and sustainably on lush pastures without supplements or hormones.
Throughout the year, bands of local horsemen swim the cattle through saltwater channels at low tide to move them peacefully between grazing areas.
The cool climate, salt air, and pristine environment are ideal for naturally raising some of the most tender and best tasting beef in the world.
✔ Free Range
✔ Sustainable
✔ Grass Fed
✔ No Antibiotics
✔ No Hormones (HGP's)
✔ No Genetically Modified Organisms
Storage: chilled approximately 4 degrees celcius
Useful life: approximately 5 days from receiving if stored in proper conditions, above, and in its original vacuum packed bag.
Chosen weight is for one piece of steak which will be individually packed
 Source: Australia, Robbins Island Tasmania.
Coordinates - 40.693°S 144.918°E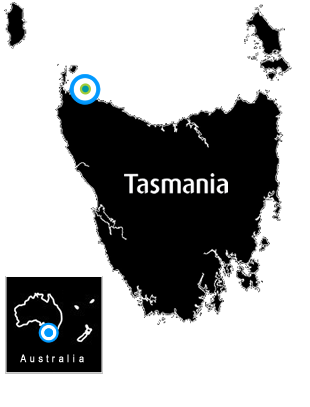 You may also like